There is so much to do and so little time. Miami Limo can take you around.
You can relax comfortably as your limousine glides quietly through historic sites and tourist attractions. Your needs will be met with a private limousine or party bus.
1.   Florida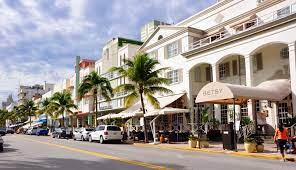 South Beach, also known as SoBe, is arguably Miami's most popular spot. Here the rich and famous mix with the eccentric and quirky at bustling cafes and restaurants. The palm-fringed beachfront is lined with beautiful art deco buildings. It is a hub for bodybuilders, walkers, skaters, and runners. South Beach is a great place to explore in Miami.
2. Versailles Restaurant, Miami, Florida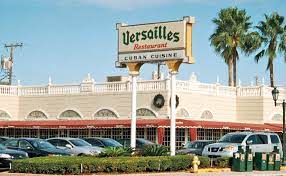 Versailles Restaurant was originally a sandwich shop and coffee shop that opened in 1971. Since then, it has served the South Florida community award-winning Cuban cuisine. The Versailles Restaurant is a popular Miami institution that celebrities, politicians, and musicians have visited. It serves authentic Cuban food based on family recipes.
The Cuban sandwich features roast pork, Swiss cheese, mustard, and pickles. The crispy and golden croquetas are a hit among the crowd, while the Vaca Frita, a flat-grill fried vaca frita, is a favorite of many. Pastel de platano is a Cuban-style lasagna that's similar to Lechon Asado.
3555 SW 8th Street Miami, Florida 33135. Phone: 305-44-0240.
3. Semilla Eatery and Bar in Miami, Florida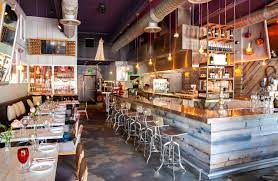 Semilla, a modern Euro-style gastropub, is located in Miami Beach's heart. It serves small plates of tapas paired with fine wines, craft beer, and handcrafted cocktails.
Semilla's tapas are prepared with organic, fresh ingredients from farm to table. There is a Teppanyaki station at the eatery with traditional works. Chef Frederic Joulin makes some of Miami Beach's best tapas, ceviche, and tempura. He also creates chicken, meat, and fish dishes such as lamb belly confit, pork shoulder, rillettes, and fresh scallops.
Happy Hour is held at the u-shaped bar every day at 4 pm. Enjoy a variety of local craft beers, creative cocktails, and a wide selection of wine by the glass or bottle.

1330 Alton Road, Miami Beach, Florida 33139, Phone: 305-674-6522

4. Olympia Theater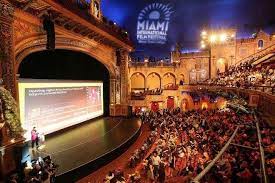 Once Miami's grandest silent movie palace and Vaudeville house, today, the Olympia is one of Miami's top entertainment venues, hosting an array of live performances, films, and social events.
The Olympia Theater, which was opened in 1926 at the Gusman Center, is located in the heart of a vibrant urban center. It plays a vital role in the revitalization of the area.
It has hosted a variety of performers from the entertainment and arts industry over time, including cultural icons Luciano Pavarotti and B.B. King, and Elvis Presley has attracted fans under the stars.
The Olympia Theater is a great place to go on a romantic date in Miami. It is easy to reach the theater by rail and road, close to many restaurants, cafes, and bars that offer dinner and drinks.

174 E. Flagler Street, Miami, Florida 33131, Phone: 305-374-2444

5. Bulla Gastrobar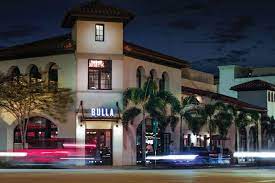 Bulla Gastrobar is an elegantly casual eatery and gathering place for food-lovers and friends in Coral Gables, inspired by Spain's favorite tapas bars.
Bulla takes cues from some of Barcelona's most popular bars and places its primary focus on the bar at the center of the restaurant. However, the Bulla team doesn't skimp when it comes down to the food, and they strongly emphasize Catalan and Spanish cuisines.
Bulla is a bar that aims to offer guests "high-quality food in an ambiance bar." It serves excellent tapas, Catalan-inspired dishes, and l and imported craft beer, winewineirits, and handcrafted cocktails. A variety of small plates are offered that recall a Barcelona tapas restaurant.

2500 Ponce de Leon Boulevard, Coral Gables, Florida 33134, Phone: 305-441-0107