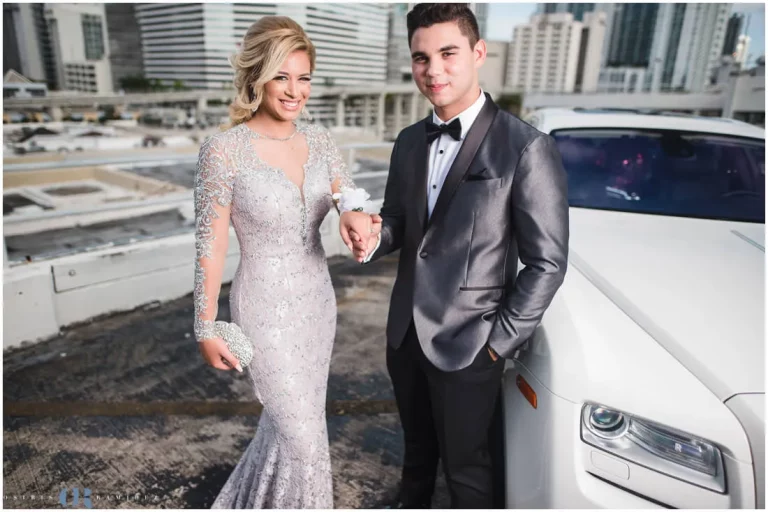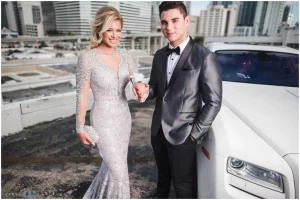 You don't need to look any further if you're looking for an FL prom limo service. At FL Limo ride, we offer fun and luxury for proms, ensuring you have a night to remember whether you're in a party group or want to wow your date. We provide affordable limos for prom nights that don't scrimp on the sense of luxury, style, and exquisiteness.
Prom Limo Miami, Fort Lauderdale, Pembroke Pines, and Pompano Beach – Your Ticket to a Great Night
Your fabulous evening starts with a chauffeur-driven luxury ride to the prom venue. Picking you up from home, with friends, or from a location of your choice, we ensure you have a memorable evening focused on fun, friendship, and good times. We take care of the practicalities and safety so you can unwind and have a brilliant experience. Our FL prom limo service includes:
Choice of prom limo according to party size: spoil your date with the exclusive use of a Ford Expedition Limo, travel with friends in a Lincoln Navigator Limo, or get the party started with a whole-class Party Bus.
Professional chauffeurs are reliable, vetted, fully licensed, and reference checked. Your security is a primary concern.
Door-to-door transportation from home to prom, to after parties and hotels. Wherever you need to go, we can plan a bespoke prom limo package in Miami, Fort Lauderdale, Pembroke Pines, and Pompano Beach.
Affordable limos for prom nights with fair and transparent pricing.
Your Prom in Luxury and Style
Affordable limos for prom parties needn't exclude luxury, and don't settle for second best. Instead, use the FL Limo ride to ensure affordability and luxury. Have fun, and remember your prom for the landmark occasion it is.
Prom Limo Ft Lauderdale and Surrounding Areas
We are a local limo service with many years of experience providing luxury, fun, and exclusive transport for the Miami, Fort Lauderdale, Pembroke Pines, and Pompano Beach region proms. Please relax and have fun knowing that the serious stuff is taken care of and all that's left for you to do is have a great night. We aren't your average FL prom limo service: we marry fun, affordability, and luxury.
Prom Limos – Book Your Ride
Get in touch today for a bespoke prom quotation for a limo or a party bus.
Our available prom vehicles include:
16-passenger Lincoln Navigator Limo and 14-passenger Ford Expedition Limo: perfect for groups of friends
Six-passenger White Ford Expedition Limo: ideal for couples and small groups
44-50 passenger Party Bus Freightliner and Cadillac Escalade Party Bus: precisely what you're looking for when you want to get the party on the road, even if you're going to invite the whole class.
Just pick up the phone and dial 954-715-7444 to book our Miami, Fort Lauderdale, Pembroke Pines, and Pompano Beach Prom Limousine Service.